Yes, we are still in lockdown. But instead of worrying about the future we can look for opportunities. Free opportunities, right in front of us. It can be difficult to stay motivated when everyday seems to be getting longer and longer. I know how it can feel, but as long as you have an internet connection there are a gazillion opportunities waiting for you.
Wouldn't it be super satisfying to say how you used the time in lockdown to get a diploma in human nutrition or physical fitness? And all that from the comfort of your home. How easy life was 😉
Doing a course will enable you to share your knowledge with others around you and inspire them to do the same. Or it could be for yourself to use the knowledge and be your personal guinea pig.
I believe that after all this is over, people will put greater emphasis on their health and fitness. Right now, I already see many more people going for a run. After the lockdown they will need to build more gyms because of how the Corona virus inspired people to exercise.
Because I want exactly that to happen, here are 4 platforms where you can find free courses to expand your expertise in health, fitness nutrition and much more.
The first platform where you can find free courses in human nutrition, physical exercises and many more categories. They offer Certificate courses, built for learners of any ability or knowledge level each of these free online classes takes less than 3 hours to complete and provides training in a single topic in clear detail.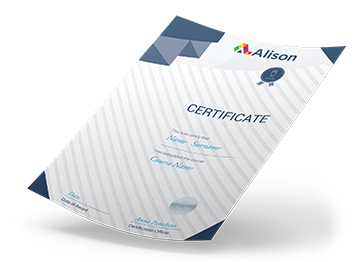 If you want to get really into a topic, you can try the diploma courses . In 8-10 hours, Diploma courses delivers a clear run-through of an important subject. This is great stuff to polish your CV.
Coursera is a platform that offers longer courses from 4-6 weeks. The courses are offered from top universities around the globe. This is really first class knowledge available for free. You can attend the material and will be asked to pay to receive the certification.
For example, Maya Adam who is a lecturer at the Stanford School of Medicine teaches a 4-hour course on Food and Health.
Here is a preview video of the course:
Do you want to aquire the knowledge to become a certified personal trainer at NCAA standards?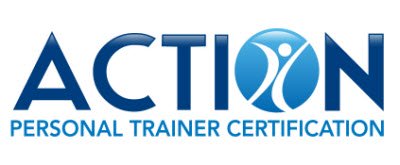 Here is the free e-book to prepare for it.
In this 315-page textbook you will be able to gain full practical knowledge to prepare for the personal trainer certification exam. You can register for the exam for free too. The normal price for a PA certification is around 500 Euros. Go for it!
Not to forget is the infamous Open University. They have a great mission to transform the access to free higher education. Open Learn has relevant, high quality educational resources. Open Learn has been part of the Open University since 2006 and receives more than 500 million visitors each month.
Open Learn offers a wide variety of courses. You could start with this free course on the psychological aspects of sport injury for example.
Now it's up to you to decide where to start. Which platform would you chose to learn a new skill, become an expert in e certain topic or even become a certified personal trainer.
Leave a comment and let us know what you think.
Join the Fusion Kinetic community on
Check out our latest posts